Close up of a unique bridge shaped like a sea bird about to open in Hai Phong
(Updated: 8/10/2019)
Hoang Van Thu Bridge (Hai Phong) has a unique sea bird shape that is completing the final items to prepare for the opening ceremony on October 15.
Video: The most unique and modern bridge in Hai Phong is about to open
On the morning of October 7, Standing Vice Chairman of Hai Phong City People's Committee Nguyen Xuan Binh and representatives of departments, agencies and units inspected the field work to prepare for the opening ceremony of Hoang Van Thu Bridge which connects inner city with Hai Phong administrative and political center, belonging to Northern Song Cam urban area.
Hoang Van Thu Bridge construction under project on investing and constructing technical infrastructure of Northern Song Cam New Urban Area.
This is a special transport project with a total investment of VND 2,176 billion from the city budget and other capital sources, invested by the Management Board of Urban Development and Construction.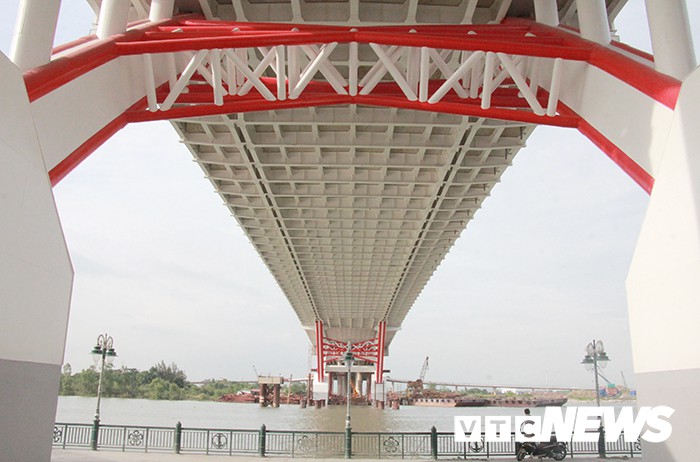 Compared to other types of arch bridges, arch bridges running in the middle are able to apply large spans due to the reasonable ratio between the upper and lower architecture.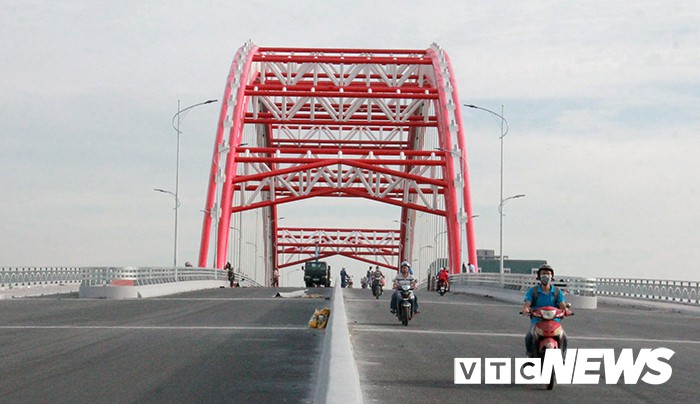 Hoang Van Thu Bridge is shaped like a sea bird, is a arched steel pipe bridge with a width of 33.5m. The bridge has 4 motor lanes, 2 mixed lanes and 2 sidewalks.
The main bridge is designed in the form of an arch arch running between 3 spans, of which two boundary spans are reinforced concrete arch structures. The main arch is a steel pipe arched concrete structure. The bridge is 290m long.
(VTC News)
Tin tức khác